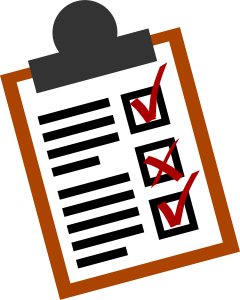 Thank you to everyone who took the time to fill out our evaluation survey for Big Talk From Small Libraries 2014!
The 140 responses indicate that the Conference successfully reached the small libraries it was targeting.  Library sizes ran the gamut, but 82.5% of respondents reported that their libraries served fewer than 10,000 people.  Overwhelmingly, respondents were from public libraries-almost 85% of them.  A little more than half were library directors.
Most respondents, 88%, viewed the conference alone.  The universally popular theme of saving money was the subject of the most often viewed session – 90% of respondents watched the 10-minute Lightning Round presentation, from Eric Palo, "How to Stretch a Small Budget – Consider Buying Used Books."   The least often viewed session during the live broadcast is the session most often at the top of respondents' "plan to view the archive" list, which would seem to indicate that the scheduling might have more to do with how many live viewers the session drew than the subject.
A majority of respondents spent the whole day at the Conference.
As far as the most useful session, it seems the Conference had something for everyone, because choices were spread among all of the sessions.  "Non-literary Collections, Why?" was most often selected, with 21% of the responses.  "Non-literary Collections" was also chosen most interesting session by 29% of the respondents, so we'll have to see if many libraries start including camping equipment, cake pans, and toys in their collections.
Almost 66% of respondents had not viewed a previous Big Talk Conference, so it looks as if word is spreading and we're gaining viewers.  If you thought the Conference was useful, won't you tell some of your colleagues about it next year?  Email and Facebook seemed to be the way most respondents heard about the Conference.
The evaluations included some great ideas for sessions next year.  We hope that you've been inspired to submit a proposal for a presentation next year.  Look for the call for proposals around Thanksgiving.